About atai Life Sciences
atai Life Sciences is a clinical-stage biopharmaceutical company aiming to transform the treatment of mental health disorders.
We founded atai in 2018 as a response to the significant unmet need and lack of innovation in the mental health treatment landscape, as well as the emergence of therapies that previously may have been overlooked or underused, including psychedelic compounds and digital therapeutics.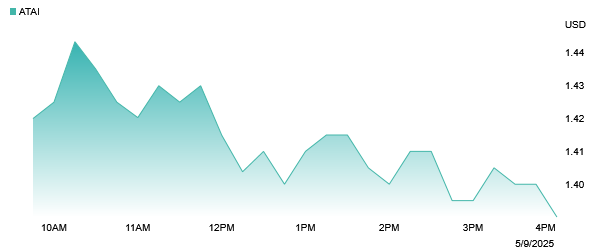 Data Provided by Refinitiv. Minimum 15 minutes delayed.
Events
November 14, 2023 from 1:00 PM to 5:00 PM EST
October 11, 2023 8:30 AM EDT
September 28, 2023 1:50 PM EDT